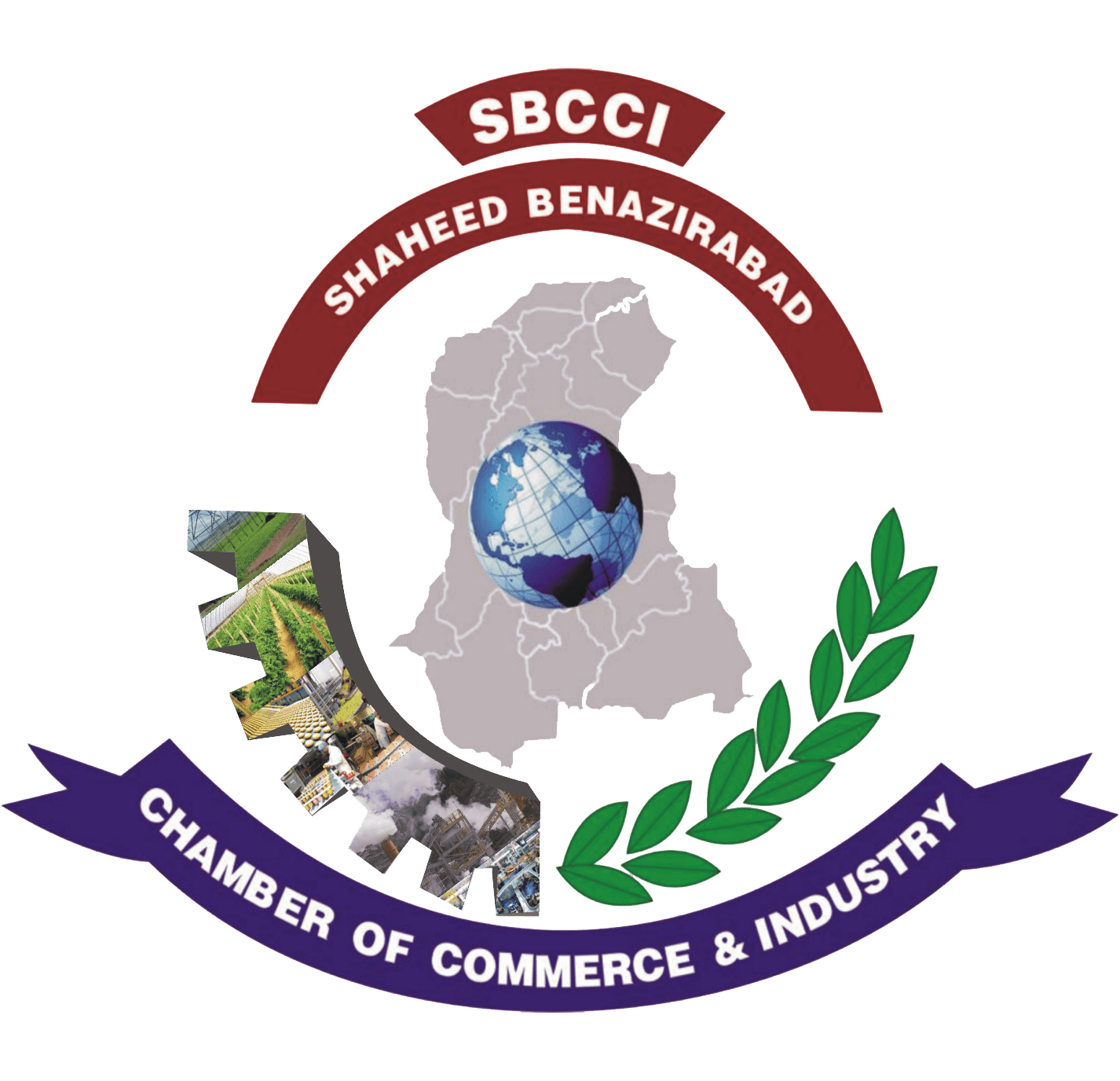 WELCOME TO SHAHEED BENAZIRABAD CHAMBER OF COMMERCE & INDUSTRY (SBCCI)
We would like to introduce our self that, we are a trade body namely Shaheed Benazirabad Chamber of Commerce and Industry, (SBCCI), Nawabshah, recognized by the Ministry of Commerce, Government of Pakistan dully registered through The Directorate of General, Trade Organization, (DGTO) Islamabad under License No.217 as well as incorporated with the Securities and Exchange Commission of Pakistan (SECP) 0123655 and affiliated with the Federation of Pakistan Chamber of Commerce and Industry (FPCCI) Registration No.FPCCI/TBs-217/2016 since 2016 and representing 780 members belonging in different trades.
The Shaheed Benazirabad Chamber of Commerce & Industry (SBCCI) is playing a vital role to create a positive climate for the business growth in the District Shaheed Benazirabad (Nawabshah)
Dear Members, I am great honored to be the President of the Shaheed Benazirabad Chamber of Commerce & Industry (SBCCI) for the year 2022-23. Since taking this opportunity o would to thanks all the Members for elected me as a president.The Shaheed Benazirabad Chamber of Commerce & Industry being the stakeholder is committed to protect the genuine and legal rights of its members and the business community while acting as a channel and a bridge between the Government & private sector.
I also seek the support of all senior and executive members of the Chamber with high team spirit. I assure that this Chamber stands ready for services of business community without any discrimination at all. I pray to almighty ALLAH to help and guide me and my team in the accomplishment of all the responsibilities for the support of this Chamber. Our aim at the Shaheed Benazirabad Chamber of Commerce & Industry is to provide all those interested about Pakistan's potential, industrial and trade, by providing linkage with the concerned
I look forward to the upcoming challenges and opportunities that, arise. I am very proud of the role this chamber plays in supporting local business at national and international platforms. We are working to find out new potential markets to showcase our local produces at international markets. Our focus would be to increase trade and B2B agreements with the exchange of trade delegation
On behalf of the board of directors of the Shaheed Benazirabad chamber of commerce & Industry you to be engaged in our organization our commitment to provide an excellent standard of services and programs designed to continuously meet the needs of our member. We are growing in numbers, programming and influence and would be grateful to get you connect with us.
CHAMBER OF COMMERCE IN SINDH PROVINCE